2016/17 League Cup Regionalisation and Seeding for Round 1 Confirmed
The League Cup first round draw will be made at 1pm tomorrow just a few hours after the League fixtures for the season are made know. The League Cup is without a sponsor, and is currently known as the EFL Cup, a new sponsor to replace Capital One is expected to be announced at the time of the draw.
Round 1 has been divided in to seeded teams (Championship and the top half of League 1) and unseeded teams (the rest of the English Football league). The two groups are further divided in to South and North teams as follows:-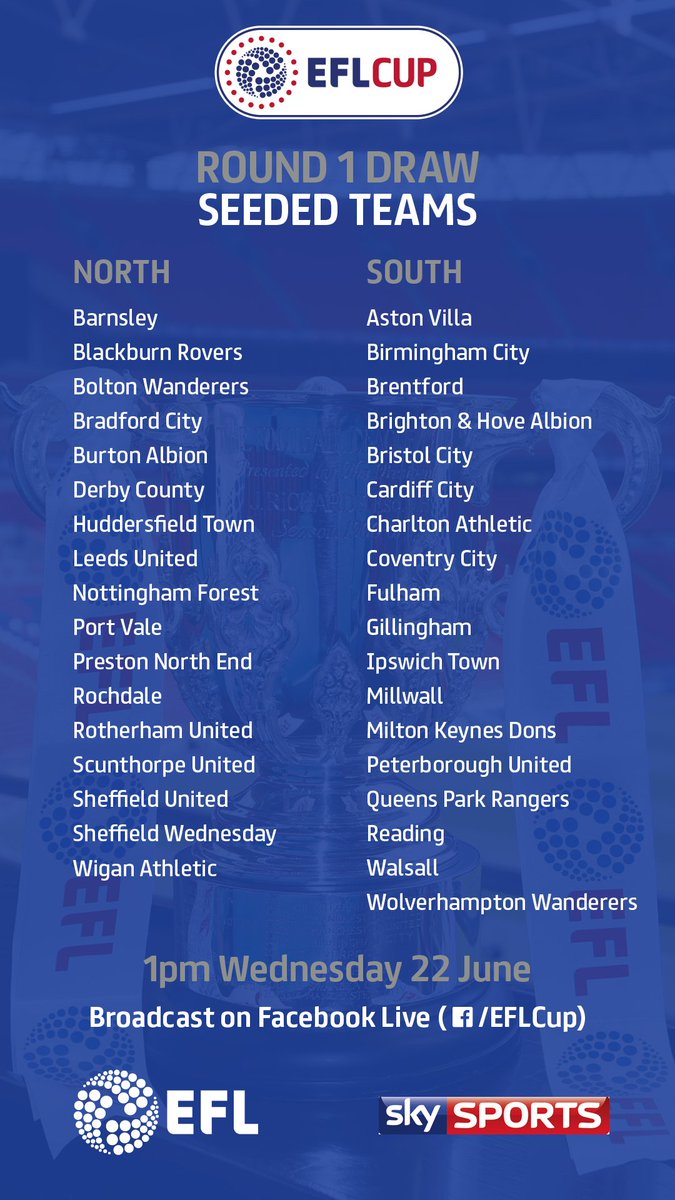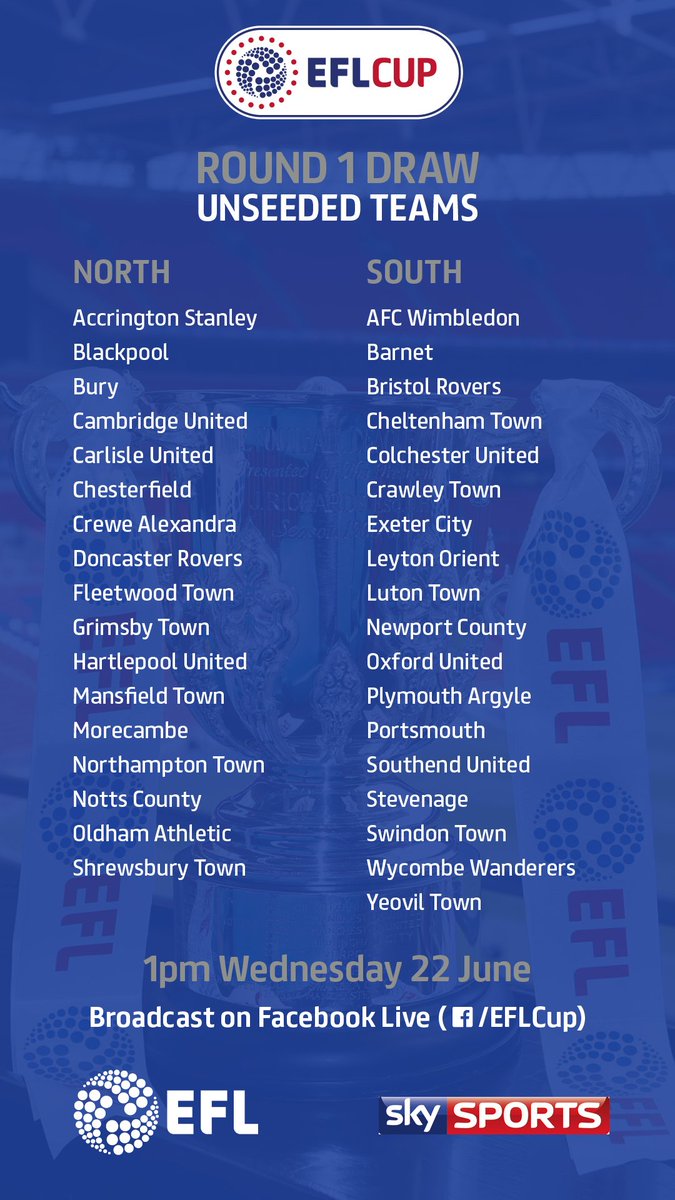 The unseeded teams will be drawn as to being home or away before the seeded teams are added to the draw.
The draw will be available online via Facebook Live. Commenting on the new EFL Cup Round One draw format, Drew Barrand, Marketing Director of the EFL, said:-
Facebook Live hadn't even been launched when we did last year's Round One draw, so this really is a great opportunity for us to do something different to ensure as many fans as possible can engage with our competitions.

The Round One draw is not usually broadcast and traditionally just announced as a list but with our Facebook network of official EFL and club pages having a combined audience of over 15 million fans it is a natural platform for us provide content like this.
David Gibbs Digital Director, Sky Sports & Sky News added:
As a close partner of Facebook, we're pleased to be working with the EFL to bring the EFL Cup draw to the platform.

We recognise that our audience want to consume our content on lots of different platforms so bringing this to our nine million followers on Facebook as well on our 30 million plus users on our own digital platforms helps bring this to even bigger audience.